Singapore Visa Starting @ Rs. 1,899/- *
Why should you choose us?
Singapore visa starting from Rs 1,899/-*
Get your Singapore visa in just 3 working days
Apply for online visa from the comfort of your home
Pickup and drop of documents required from your doorstep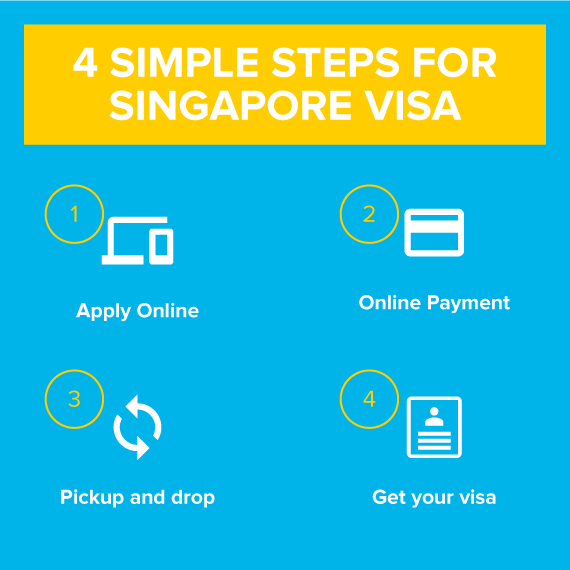 Documents for Visa application
Visitors need these following documents for Singapore Tourist Visa:
Confirmed return air ticket with tour itinerary
Original passport
Singapore visa application form duly filled and signed
Each visitor's 2 passport-size photograph (35mm x 45mm) of each visitor, taken against a white background with matte finish
Covering letter of the applicant
Bank statement reflecting transactions of last 6 months duly attested by a bank official
Additional document for Business Visa
Original covering letter from Indian company addressed to 'The Visa officer Singapore consulate'.
Invitation letter from overseas company addressed to 'The Visa officer Singapore consulate'.
Visa FAQ's
Sample Singapore visa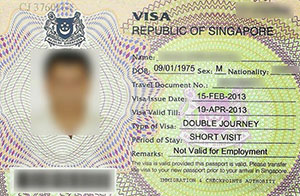 Two recent passport-sized photographs are required, having face size covering 70% of the photo (32.0 to 36.0 mm)
There are 2 different types of Singapore Visa:
Tourist Visa
This visa is recommended for leisure trips, visits to relatives and/or friends place, technological or scientific conferences, seminars or meetings (services provided must not be paid by organizations/corporations in Singapore, except reimbursement for expenses or per diem allowances)
Tourist visa holders are not allowed to engage in any paid activity in Singapore
The visa processing time is between 5 - 6 working days (excluding Saturdays & Sundays)
Business Visa
Business visa is recommended for trips that are commercial in nature and is issued for a specific period of time, i.e. the purpose of your trip is to enter Singapore for a temporary business visit.